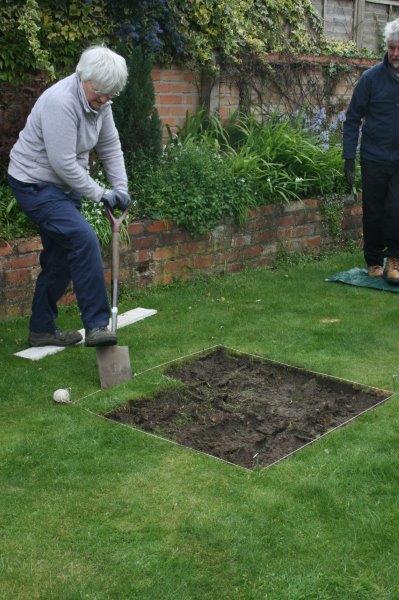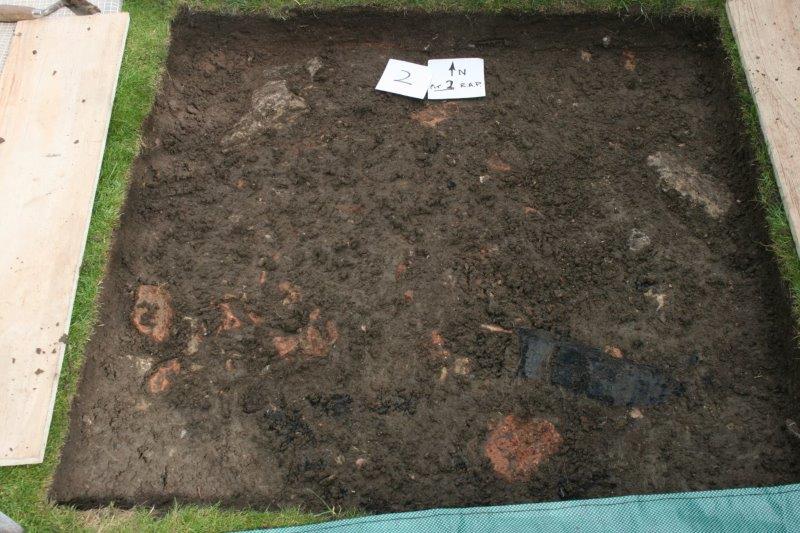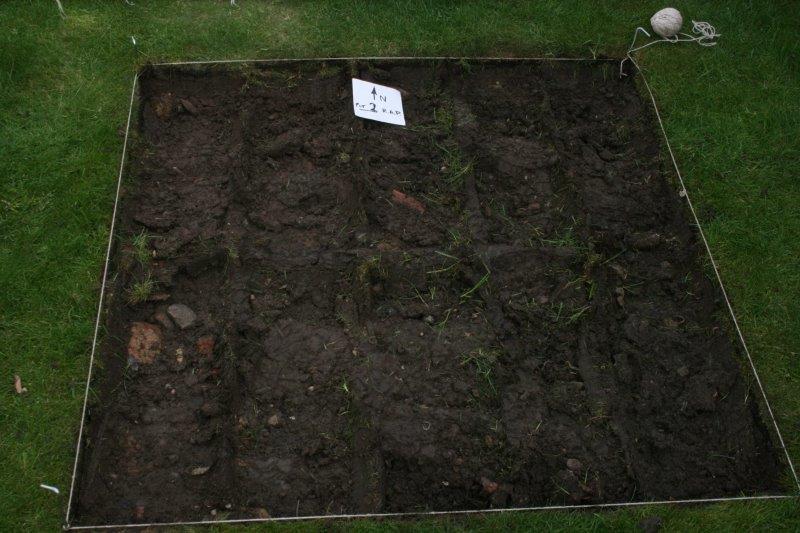 GARDEN FINDS IN RADCLIFFE ON TRENT
Address   Adbolton Lane
                                                         Interim Report   5/7/16
List of finds
Modern (1750 to present day)
Spits 1 and 2 had mixed content of coke, burnt material, glass, slate, nails, painted asbestos.
Spit 3  consisted of a layer of roughly laid bricks and some slate. Bricks 9 x 4 1/2" x 2 3/4"
Spit 4   A piece of clay pipe bowl. Bone with knuckle.  Melted glass.
Spit 7   Glass and snail? Shell.
Miscellaneous  
Spit 6   Jaw bone with single tooth of fox of dog.
Spit 7 onwards was a silty sand red brown material, alluvium
Spit 11   Small bones in an animal made tunnel.
The site looked to be builders waste on a laid brick surface, possibly a yard.